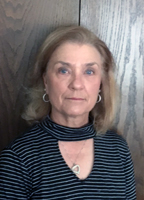 Sandy Freres, CMAA
Experienced physical education and health teacher for 43 years with extensive work in curriculum development for ES-12th grade. Served as an Athletic Administrator for 40 years and coached a variety of sports for twenty years with a focus on educational-based athletics.
Education
- High School Greenfield High School 1969
- College U.W. Oshkosh 1973 BS Physical Education/Health/Biology
- Graduate: Alverno College 2011 MA
- NIAAA: CAA & CMAA (Certified Master of Athletic Administration)
- NIAAA LTI Instructor
1973-1981 St Joseph Academy Green Bay, WI Physical Education and Biology Teacher.
- Established an Anatomy and Physiology Class for nursing majors
- Established a movement curriculum including personal safety and self-defense.
- Athletic Director: Established the Interscholastic Girls program for the school; started with volleyball and basketball and over 5 years added tennis, softball, and track.
- Coached Volleyball and Basketball.
- Girls' Basketball team was the FIRST High School Girls team to be televised on delay television in Wisconsin. State Girls' Basketball Tournament: 1976.
- Committee for Public/Private play opportunities for city of Green Bay.
1978-1981 University School of Milwaukee Physical Education and Health Instructor, Girls' Sport Coordinator and Coach.
- Established and taught Health Education Requirement and wrote curriculum for all 9th graders.
- Physical education instructor in team and lifetime activities.
- Coach: Field Hockey, Basketball, and Boys' and Girls' Weight Coach Track.
- Coached Boys' Class C Shot Put State Champion
1981 – 2017 The Prairie School Racine, WI
- Athletic Director (1985)– 32 years
- Head Field Hockey Coach, JV Girls' Basketball, Assistant soccer and softball.
- Chair of the Physical Education Department – 23 years.
- Instructor Physical Education and Health with experience at all levels 36 years.
- Established and wrote a K-12 Curriculum for Health and Physical Education with required PE for ES -9th grade and an elective program. Set up an Exercise Requirement for 10th-12th graders. American Red Cross and CPR required by all 9th graders and Coaches since 1990.
- Established 14 High School sports teams that have feeder programs in the Middle School for all sports. Established a no-cut policy for programs 5th-12 grade.
- Conference Chair Boys and Girls Soccer / Boys and Girls Tennis
- The Johnson Athletic Center Coordinator: Served on the design team with Zimmermann Design Group and Charles Montooth to build a sport and fitness complex. 2 years of research and 18 months of construction. The new facility includes 3 basketball courts, a 200 yards indoor running track, 8 new tennis courts, locker rooms, athletic training room, 3,000 square foot fitness center, 3,000 square foot dance room, offices, conference room, and renovation of existing 3 court basketball facility, classroom, locker rooms, and equipment room
- Design Team to develop Ruud Soccer Complex. The only turf field in Racine and the only Fifa2 High School Field in the State.
- Developed a three-year plan that introduced fitness programs to students, staff, and Prairie families. The Prairie facility has provided the Racine community with a site to run local volleyball, soccer, basketball, and tennis tournaments for the parochial leagues, the Racine Lakeshore Holiday Tournaments and City Invites in volleyball, tennis, and soccer.
- Chair of Racine County Athletic Directors – re-established All County Medals.
- Racine County Hall of Fame Governance Committee.
WIAA – WADA – WISADA Experience
- Serve as one of three Athletic Directors from 1997-2000 that allowed private schools to become eligible for membership in the WIAA. (Merger Committee)
- Past President of WISADA
- Host of WIAA Regional and Sectional tournaments in basketball, baseball, volleyball, soccer, golf, cross country, and tennis.
- District 7 Gender Rep 2004-2007 and WIAA Sport Advisory 2004-2007
- NIAAA member since 1985
- NIAAA delegate to National Convention 2005 and 2006
- Completed CAA in 2002 ; Completed CMAA in 2011
- Have served as a presenter and presider at both State and National Athletic Director Conferences.
- 2015-16 Co-Chair of the WIAA Competitive Balance Committee. (Worked to investigate public/private/rural/urban issues in the state)
- WADA Scholarship Committee 2012 - 2017
Special Awards:
- WISAA Athletic Director of the Year 1997
- WISAA Women of the Year 1994
- Women's Sport Advocates of Wisconsin Lifetime Achievement Award 2000
- WISAA District AD 1986 & 1997
- WADA District 7 Athletic Director of Year 2008
- WADA Athletic Director of the Year 2008
- NFHS Citation Award 2014
- NIAAA State Award of Merit 2016
- WADA Andy Anderson Award 2017