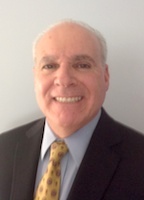 Mike has been a professional educator for 36 years as a teacher, coach and administrator. In July 2001 Mike was appointed Director of Health, Physical Education, Athletics and Health Services for the Byram Hills School District in Armonk, New York.
Prior to taking on the role of Director, Mike taught middle school health and coached cross country, track and field and football at Byram Hills.
As a member of the District Emergency Planning Team for 20 years, Mike has helped to create and implement emergency plans for all District facilities including the implementation of an AED Program and the New York State SAVE (Safe Schools Against Violence in Education) legislation. Mike has created and implemented plans and conducted trainings on safety and security for After School Co-Curricular Activities and Community Groups.
Mike is on the National Teaching Faculty of the NIAAA for LTC 630 Event Management and is presently working with a team to create LTC 631 on Event Safety and Security.
Mike has made presentations on After School Safety and Security at the national, State and local level and has worked with school districts in New York State studying and planning safety and security plans for after-school activities.
Mike received his B.S. in Physical Education from Manhattan College, M. A., in Physical Education and Applied Physiology from Teachers College, Columbia University, MSEd, in Health Education and Promotion from Lehman College of the City University of New York, and a Professional Diploma in School Administration from Long Island University.
Mike has taught in the graduate program at Lehman College for the last 12 years on subjects related to program planning, health promotion, and health prevention.